A "silly" idea (others laughed, I knew it was genius) born 10 years ago is finally coming to fruition this Summer. Petunia's Treat Truck will be coming to a neighborhood near you!

This year has been tough. Kids are stuck at home and experiencing a time that is very new and unstable. They are missing out on great moments to become their memories of summertime as a kid. Adults are experiencing a lot of stress and unknowns, and just trying to hold it all together day by day. With all of the difficulties we are facing today, we at Petunia's Pies & Pastries want to help spread a little joy, love and happiness to the kids AND adults out there in our neighborhoods. We are also very happy to announce that we will be offering a free mini treat to kids who cannot afford to make a purchase from the treat truck. Because every kid deserves to feel special.

Since 2010 our mission (simply put) has been to help others, make people happy, spread joy and to make EVERYONE feel special, included and cared for. We want to do everything we can to continue to do so, no matter the circumstances around us. During this time of adversity, we've stayed true to our values and have chosen to make lemonade out of our lemons. We put our nose to the grindstones and have worked up something special for you!

Below is the menu, and click HERE to see our tentative Summer schedule & more info. We may add in days and neighborhoods as we go or make adjustments/changes. We have a small staff these days, so you will be served by my husband/co-owner Jacob, along with tried and true Petunia's Pies & Pastries originals. Be sure to check back and follow us on Instagram to stay up to date with details of our schedule and routes as they become available. We can't wait to see you!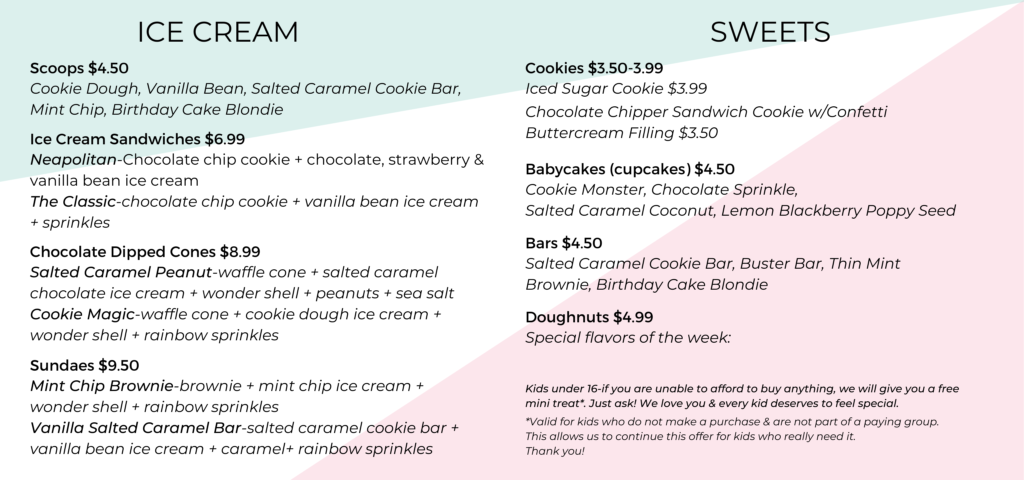 XOXO, Lisa Clark, Owner