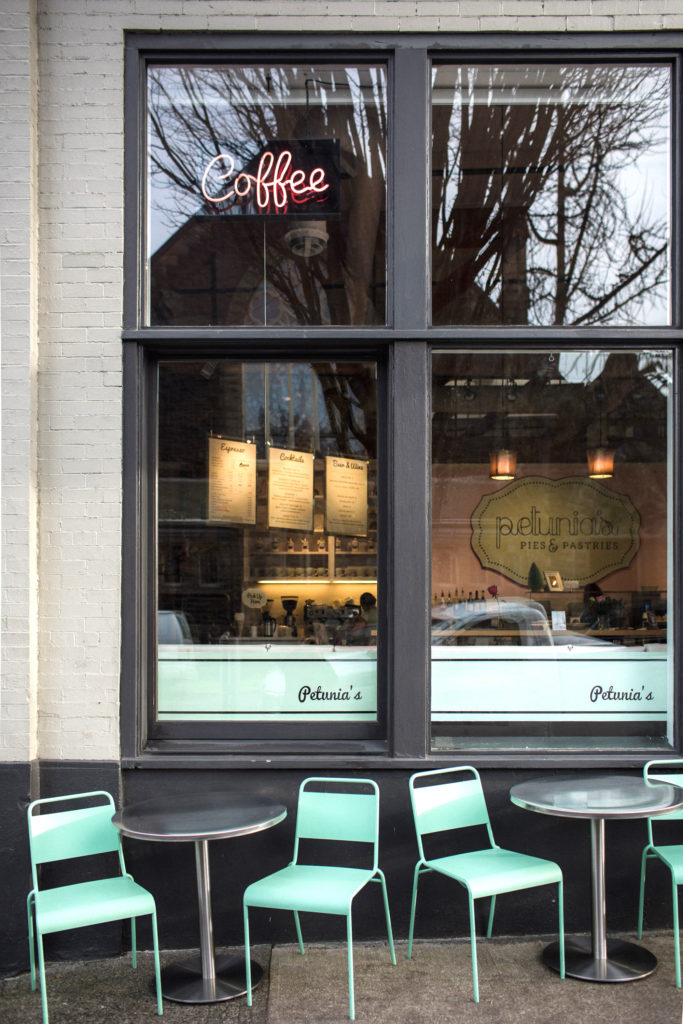 Contact Us

Retail Bakery
610 SW 12th Avenue
Portland, OR 97205 – map it
Retail Bakery Hours
Mon-Wed 9-6 | Thurs & Sun 9-8 | Fri & Sat 9-9
Contact
503-841-5961
Jobs
Have you ever wondered what it's like to build a career out of spreading the joy of gluten free & vegan treats? You'll find out if you join our team at Petunia's Pies & Pastries®! We deeply care for others (co-workers and customers) and strive to create a wonderful place for all to work. We value teamwork, integrity, enthusiasm, hard work, optimism, and a love for the products we serve! Apply via Indeed or Poached. If no job ads are currently posted, feel free to email your resume to jacob@petuniaspiesandpastries.com. We can't wait to hear from you!
Current Job Openings:
Pastry Counter Staff / Barista – Apply HERE or HERE
Gift Cards
Order an eGift Card to send via email HERE or, we can mail a physical card by purchasing in store or ordering online HERE.