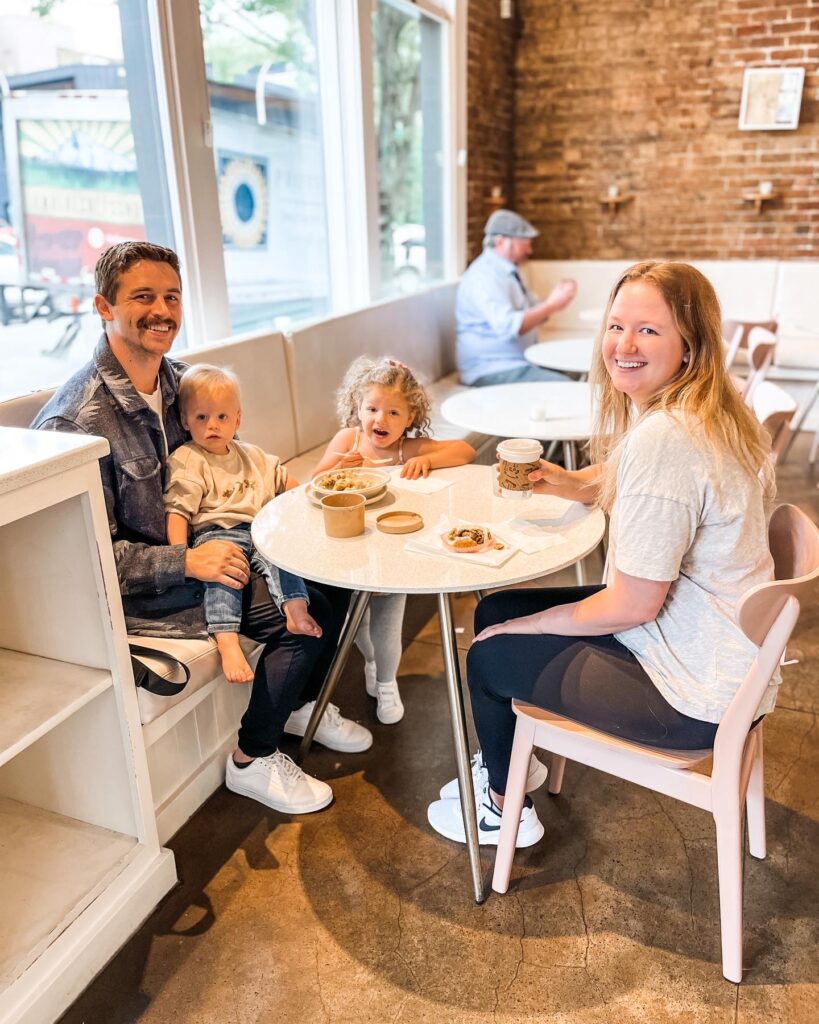 Hi Friends! This is NOT a drill. We are so freaking excited to announce, that for the first time in over TWO YEARS, we are now OPEN FOR DINE IN!!!! Can you even?
We have been working SO HARD to make this happen. The whole shop has been worked on carefully, and is BEAUTIFUL! From new pink and gold outdoor seating, to new lighting fixtures, a new ice cream freezer and a floral wallpapered office! We also have so many new employees that we are so happy to add to our team. We all met for the first all staff meeting to get ready to give you our best, and we are here to serve YOU!
We are now open 9am – 7pm Mon-Sat, 9am-6pm Sun for indoor and outdoor dining, to go, and delivery services through our delivery partner. Please please please come see and support us so we can keep this going! We can't do it without you!
Click the button below to take a tour of Petunia's on our Instagram reel!
Did we mention how excited we are?! We cannot WAIT to see your beautiful faces! Please come see us soon, and help us spread the word!