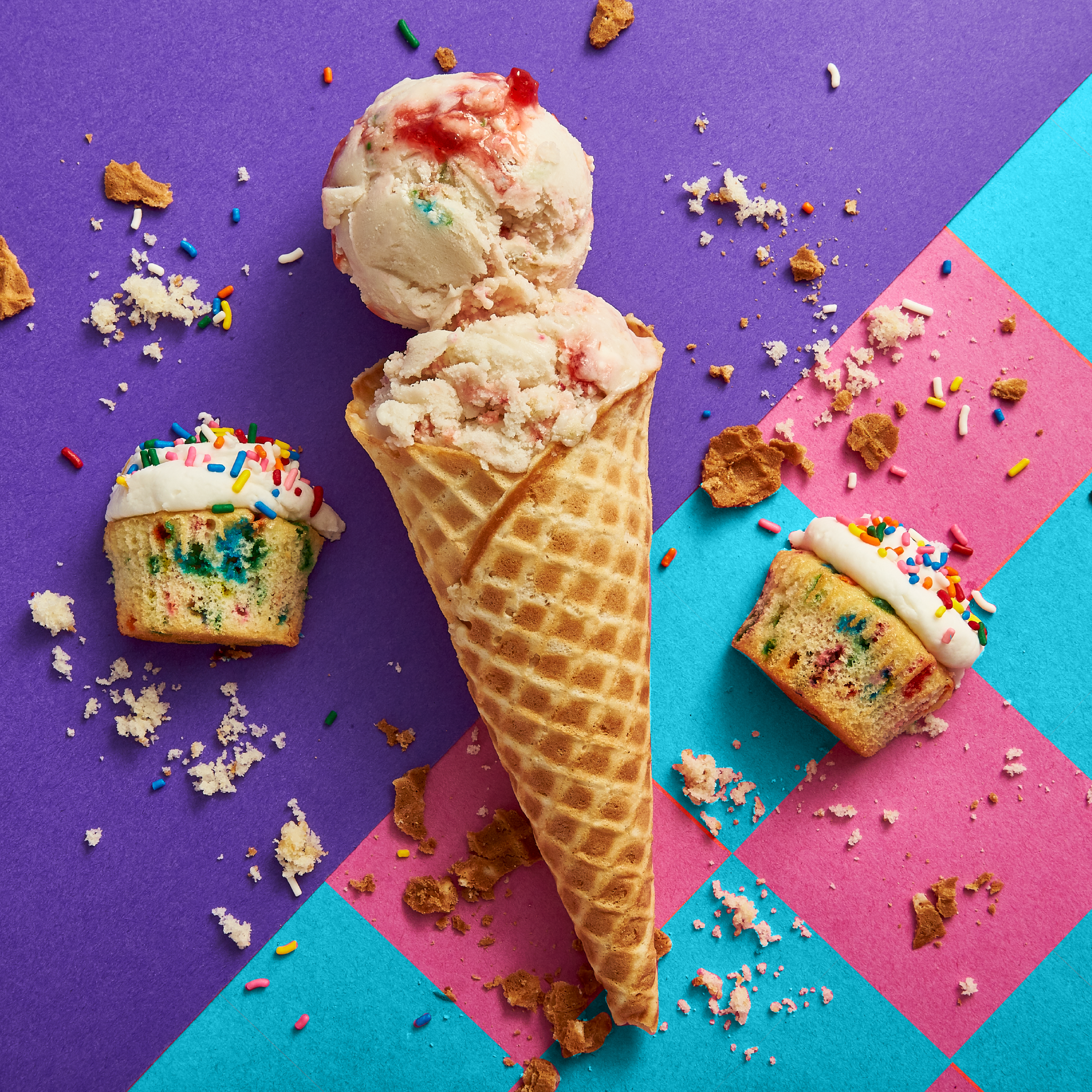 Y'all ready for this?! We are so excited and proud to announce our newest collaboration with famous local ice cream makers Salt & Straw! 

They reached out to us to help create a flavor for their Cupcakes by Vegandulgence series. Together we created the out of the world flavor: Petunia's Rainbow Sprinkled Babycakes! They took our specially created frosted & sprinkled confetti babycakes, turned them through classic vanilla oat ice cream studded with colorful sprinkles, and added in a deep red strawberry jam to create a rainbow-confettied-birthday-cake-extravaganza. This flavor is of course vegan and gluten free, as well as soy free, and nut free! (Contains coconut) 

You can order this flavor NOW at our own Shop, and at ALL Salt & Straw Ice Cream locations including CA, WA, and FL! You can also order it through their website to have it shipped directly to your door! We absolutely love teaming up with Salt & Straw to make the best vegan and gluten free ice creams on the planet! Give it a try today! You will NOT be disappointed. Best start to a new year ever!