Love is in the air! This Valentine's day we hope you'll cuddle up with Petunia's! FromThursday 2/8  – Wednesday 2/14, we'll be featuring special Valentine's Day desserts & drinks, and setting the mood to make this the heart day of your dreams! We will be open late on the big day, Wednesday 2/14 from 9am-9pm. No date? No problem! We will be selling our special drinks and desserts all day at the bakery. They're also great to share with your mom, a friend, or just to eat yourself! In true Petunia's style, we will be whipping up a special menu to celebrate Valentine's Day in all it's pink & glittering glory. Please join us for: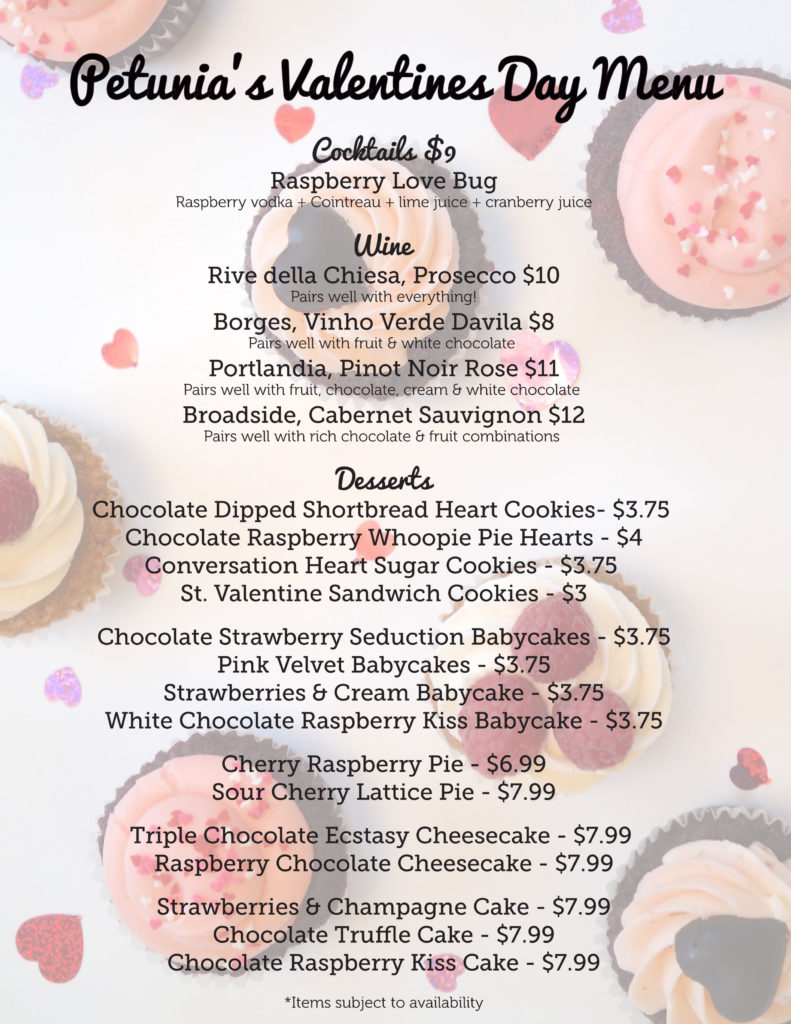 All items are subject to availability, they're pretty popular!  We hope you'll join us!
Of course, you can place an order, or take some to go to enjoy at any celebration!
To place an order give us a call at 503.841.5961.