Pumpkin has returned to Petunia's Pies & Pastries! Fall is one of our favorite times of year at Petunia's, as well as the most popular menu! We know Summer is still lingering in Portland through September, but let's be honest, pumpkin tastes amazing year round.  As the days get shorter and the chill comes back to the air, we'll be ready for you with a Pumpkin Spice Muffin & a Latte! We've said goodbye for now to our Spring specials and are welcoming our fall favorites back on Tuesday, 9/3. Here's the new fall lineup:
Apple Cinnamon Coffee Cake
Chocolate Chipper Sandwich Cookie with Choice of fillings: Vanilla & Ganache, Peanut Butter or Bourbon Espresso Hazelnut
Pumpkin Chocolate Chip Whoopie Pie
Pumpkin Ginger Cheesecake
Pumpkin Maple Babycake
Pumpkin Spice Muffin
Yum-oa Babycake
Come on in and try one soon! 
ATTENTION PETUNIA'S FANS: WE STILL NEED YOUR HELP!!!!!
Now is your chance to share your love for Petunia's Pies & Pastries with all of the country, and we are counting on you!
Like we told you last week, we are nominated for the Martha Stewart American Made awards. American Made spotlights the maker, supports the local, and celebrates the handmade. It's a movement made up of people and communities who have turned their passion for quality craftsmanship and well-designed goods into a way of life. This award embodies the spirit of Petunia's and we would be honored to receive it.  The Winner receives $10,000 to further their business, a trip for two to New York City to attend the American Made Workshop, and a feature onmarthastewart.com. Wow! Just think of what Petunia's could become with that prize! We can't do it alone, we need the help of each and every Petunia's fan to vote, and share with all of your friends and family too! Category voting runs through SEPT. 13, 2013. You can vote not only once, but SIX TIMES each and every day during the voting period! It's easier than it sounds, you just click on vote 6 times in a row, done!  We know we have the best customers in the world that will make it happen for us! PLUS Every time you vote, you're entered into a sweepstakes drawing for prizes from Martha Stewart and their sponsors! A winner is chosen in each of the 6 categories, and the grand prize voting period runs SEPTEMBER 17 – 23, 2013. If, scratch that, WHEN we when, we will give a free treat to every customer that comes to Petunia's on announcement day, September 24th!!
We're doing great, but we aren't in the lead. Now's the time! Pretty please with a cherry on top head over to our nomination page, and vote, vote vote! 6 times a day, every day! Here's the link:
http://www.marthastewart.com/americanmade/nominee/81144
Don't forget to bookmark it! 🙂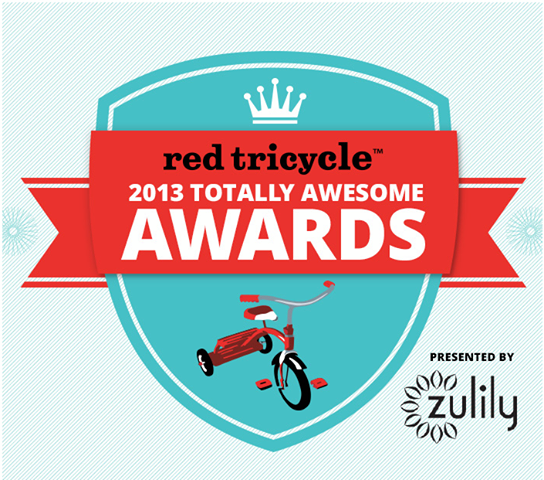 Drum roll please….
We are proud to announce that won the Red Tricycle Totally Awesome Award for Most Awesome Cupcake, Bakery & Sweet Shop in Portland! Yahoo! Thank you so much to all who voted! We truly have the best customers in the world, & we know you'll bring home the American Made award for us too! Yay for our first award!!!